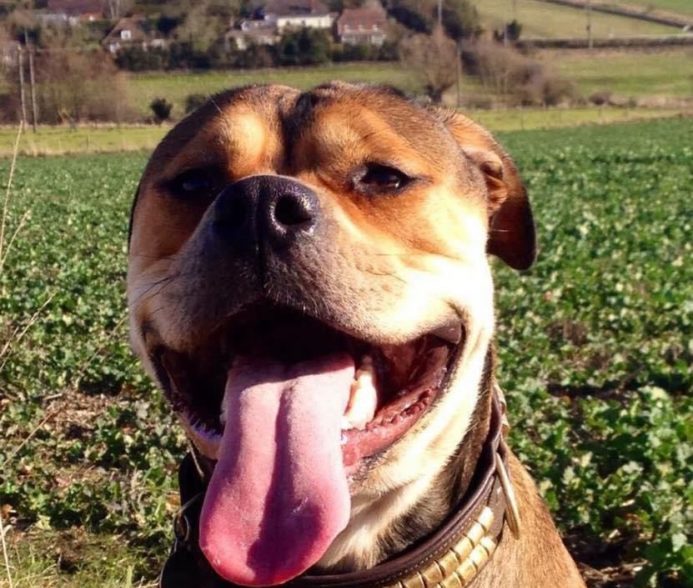 Amber is a 10 year old female American Bulldog cross Douge de Bourdeaux. She has come from a loving home and has been there her whole life. Due to sad circumstances, she is looking for a new home.
Amber is a very large dog, but a big softy! She loves everyone she meets! She can be a little boisterous when meeting new people entering the home, but this is out of excitement and she soon calms down! She has been known to sit on the laps of workers around the home such as builders, plumbers etc!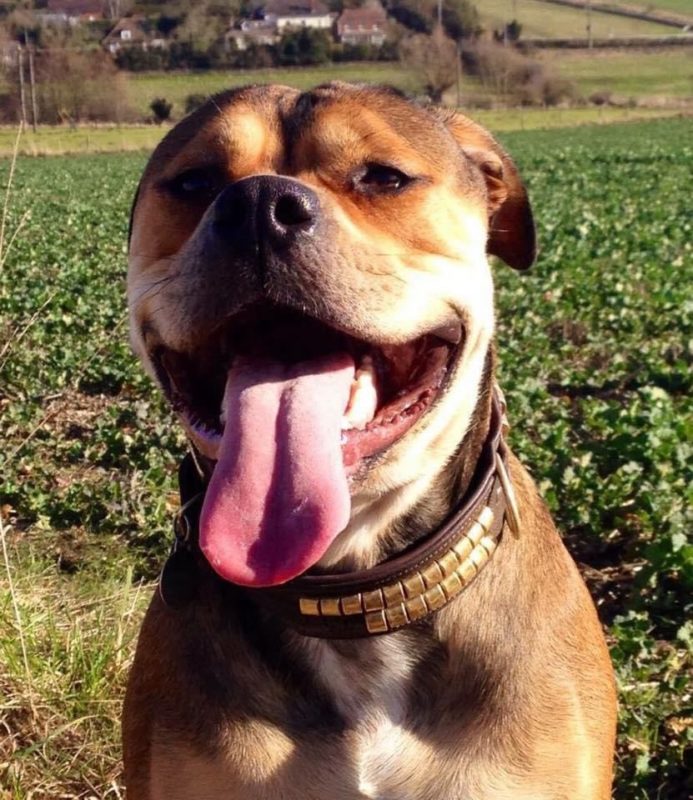 Amber loves getting lots of fuss, attention and having cuddles on the sofa! She's been pampered by her previous family and we want to ensure that she continues to be pampered! Being a large girl and a slightly older girl, Amber is looking for a retirement home with short walks only.
Her legs are getting a little stiff as she gets older and she is on Metacam which helps. Out on walks, Amber loves the water and paddling in the local river.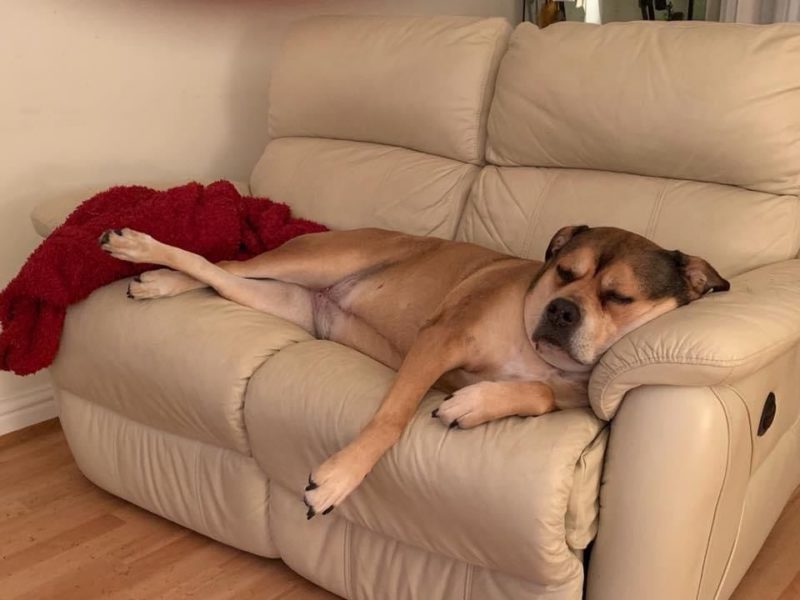 Amber travels really well in the car. We are looking for a home where someone is around most of the time for Amber as she doesn't like to be left. She really deserves a happy ever after!
Amber is not always friendly passing other dogs, especially smaller dogs. Most of the time she will walk politely past other dogs. She must be kept on lead at all times.