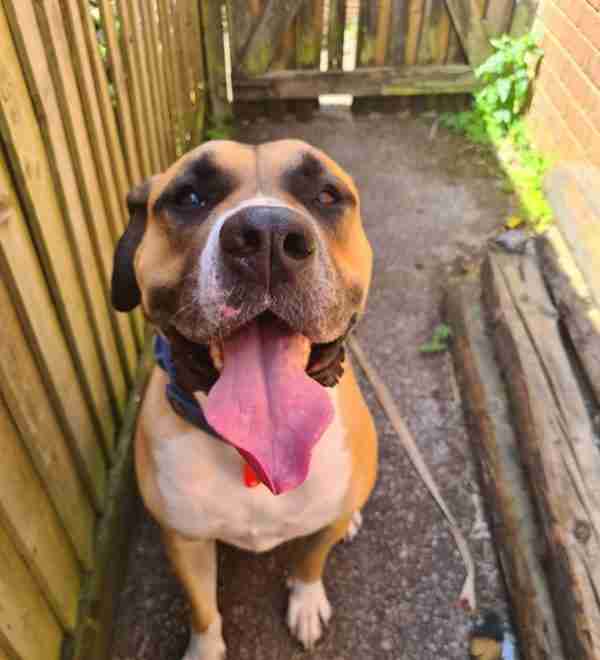 Taz is a 4 year old male Mastiff cross Rhodesian Ridgeback. He has come from a loving home but due to unforeseen circumstances he is looking for a new home through SSR. Taz does have some more complex behaviours and sadly many rescues have turned him down so we are determined to find Taz the perfect forever home he deserves!
Taz is a large male looking for a home that is experienced in large breeds. He is a big hunk of love who will sleep anywhere and also thinks he is a lap dog! Taz likes to be in close contact with people and would like a home where someone is around most of the time. He is not keen on being left but his foster home are working on this to help him find his forever home.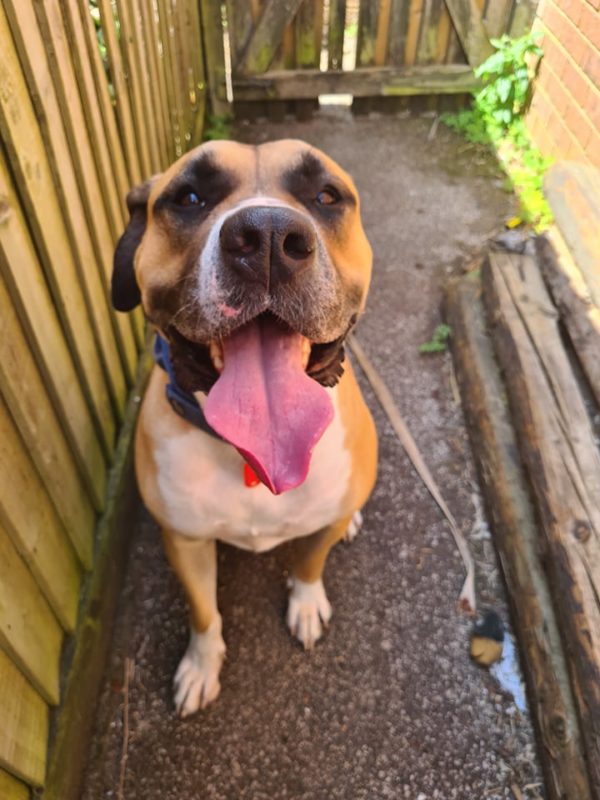 Taz is a needy boy but such a lovable big baby. He does like to do zoomies, but the SSR team have to brace themselves when this big friendly giant decides to sprint! He is a slightly nervous boy and likes to get to know you in his own time (Which doesn't take long!), but after a short period of time of getting to know him, he is so loving, just a big baby!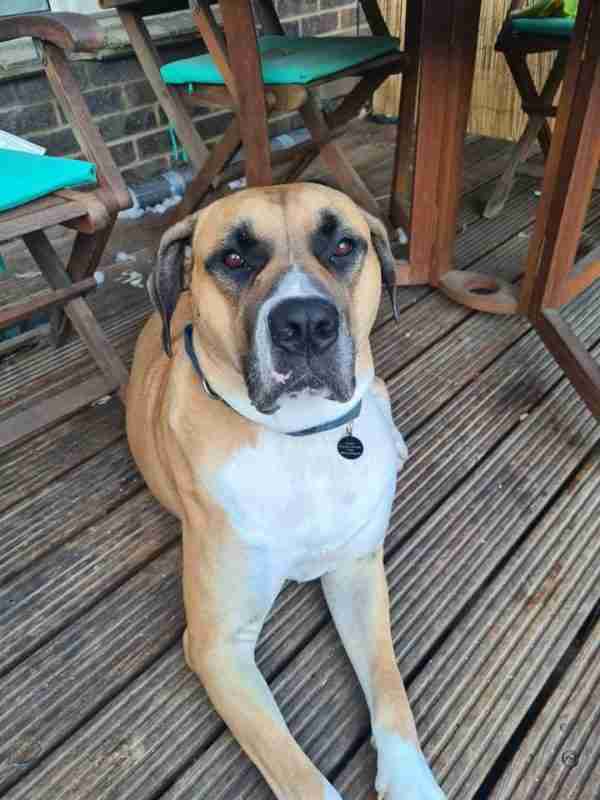 Taz loves being in the car and watching the world go by. He is looking for a home experienced with larger breeds.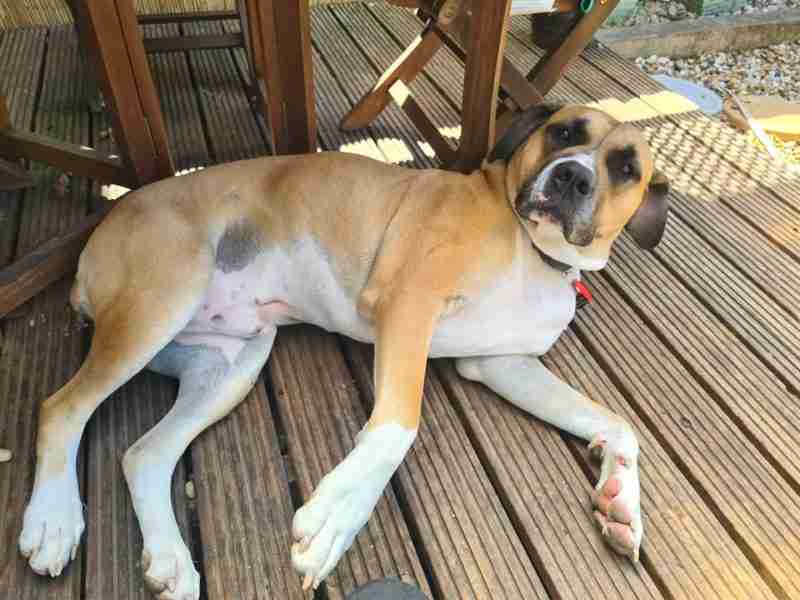 Sadly Taz has so far had little to no interest, we would love to see him thrive in a forever home! Taz is reactive towards other dogs. He is strong on the lead and must be kept on lead at all times.