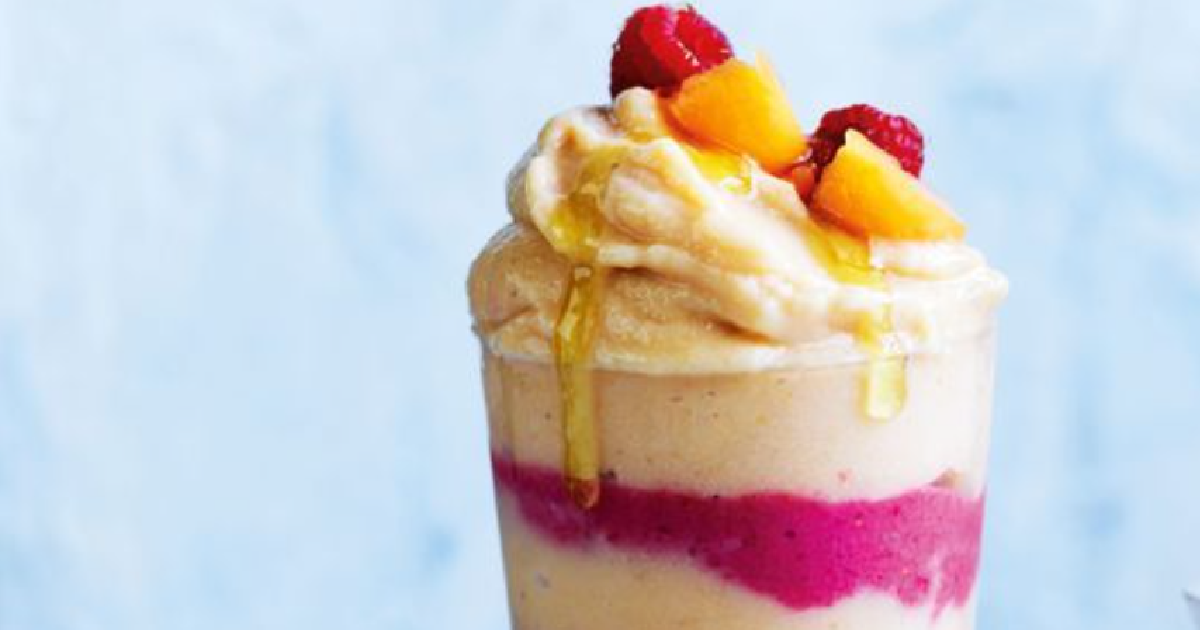 by Caitlin H,
May 3, 2021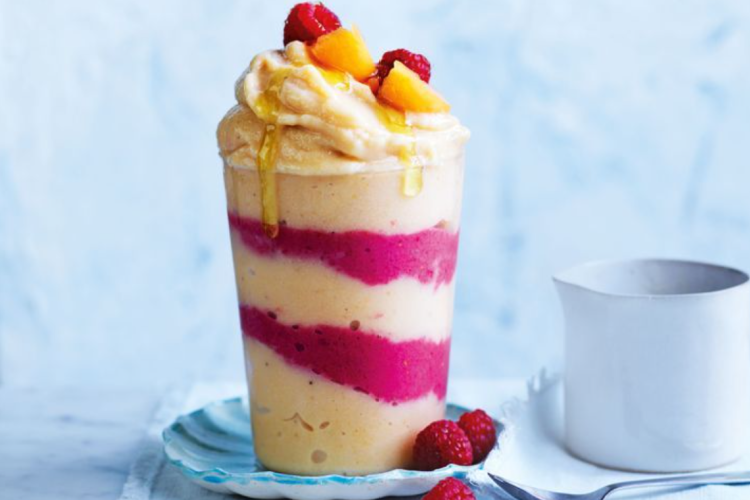 Strawberries, lemon, pineapple, oranges — spring fruits are the perfect combination of citrusy and sweet. They also go great with ingredients like yogurt, fat-free cream cheese and cool whip to make delicious desserts that have a distinctly light, spring taste to them.
With that in mind, below are 8 healthy, fruit-themed spring desserts to satisfy your sweet tooth — without all those excess calories.
Enjoy!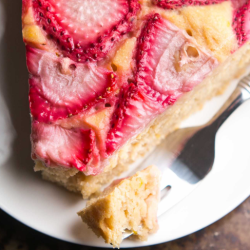 1) Simple Strawberry Lemon Cake
Yields: 8 slices

Calories: 142/slice
Desserts are often pretty to look at in addition to how they taste, and that's certainly the case with this strawberry lemon cake recipe. It's light and fresh and looks good enough to bring to a small get-together or just have on standby for the weekend.
Get the recipe at Amy's Healthy Baking.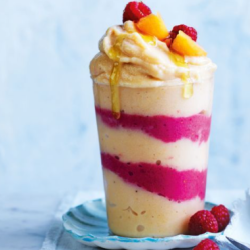 2) Layered Raspberry and Rockmelon Nice Cream
Yields: 1-2

Calories: 168
If you're a banana and ice cream lover, then this is just the thing for you. The recipe leverages frozen banana instead of sugary milk to make "nice cream" that gives you all that yummy frozen flavor without the excess calories.
Get the recipe at Taste.com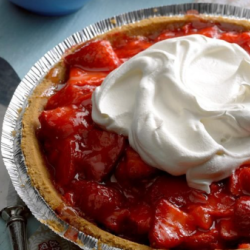 3) Light Strawberry Pie
Yields: 8 slices

Calories: 159/slice
A low-sugar sensation, this strawberry pie is a lighter version of the comfort food classic. It uses sugar-free pudding and gelatin to make for a perfect spring barbecue dessert.
Get the recipe at Taste of Home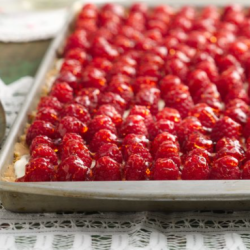 4) Fresh Raspberry Almond Tray Tart
Yields: 24

Calories: 220
Slightly sweetened cream cheese mixed with raspberries and popped on a delicious almond cookie crust makes for a very light, tasty tart that's topped with a tiny bit of honey to elevate it even further.
Get the recipe at Betty Crocker.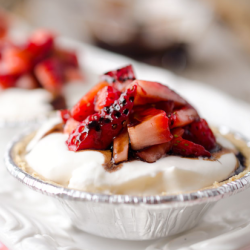 5) Skinny Mini Strawberry Balsamic Cream Pies
Yields: 6 mini pies

Calories: 247/pie
When the weather gets warmer, there's nothing quite like a light, healthy dessert to cool you off. These strawberry balsamic cream pies are just the thing to do it, full of refreshing fruity flavor without too much sugar or calories.
Get the recipe at The Creative Bite.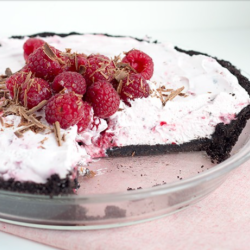 6) Easy Raspberry Cream Pie
Yields: 8 slices

Calories: 327/slice
Pies made with yogurt are popular for a reason, and they're especially fun to make around this time of year. This easy cream pie leverages cool whip to for a decadent treat that won't expand the waistline.
Get the recipe at Cookie Dough and Oven Mitt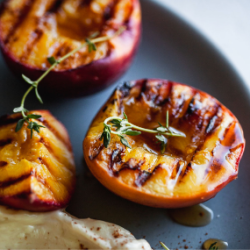 7) Grilled Peaches With Vanilla Maple Mascarpone
Yields: 8 peach halves

Calories: 150
This recipe finds the perfect balance of sweetness by leveraging vanilla mascarpone that almost melts into the warm grilled peach. Top with a sprinkle of cinnamon and pecans for a crunchy treat to enjoy after a long day.
Get the recipe at Olive and Mango.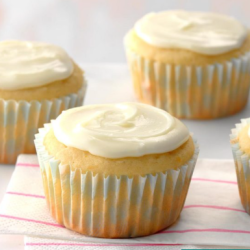 8) Orange Buttermilk Cupcakes
Yields: 9

Calories: 201
Simple, citrusy and delicious, this lighter version of cupcakes is a low-fat favorite that packs an orange burst of flavor in every bite.
Get the recipe at Taste of Home
Do you have a favorite spring-themed sweet? Share a link in the comments below!
————————————————————————————
Author: Caitlin H

Diet-to-Go Community Manager
Caitlin is the Diet-to-Go community manager and an avid runner. She is passionate about engaging with others online and maintaining a healthy, active lifestyle. She believes moderation is key, and people will have the most weight loss success if they engage in common-sense healthy eating and fitness.