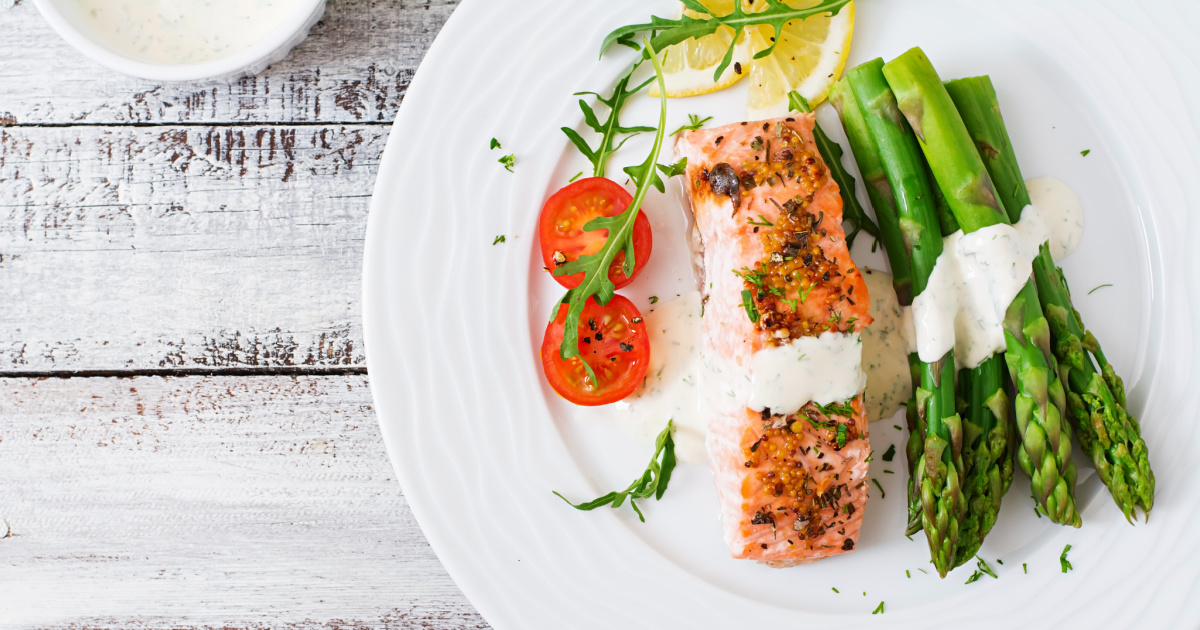 by Caitlin H,
Apr 5, 2021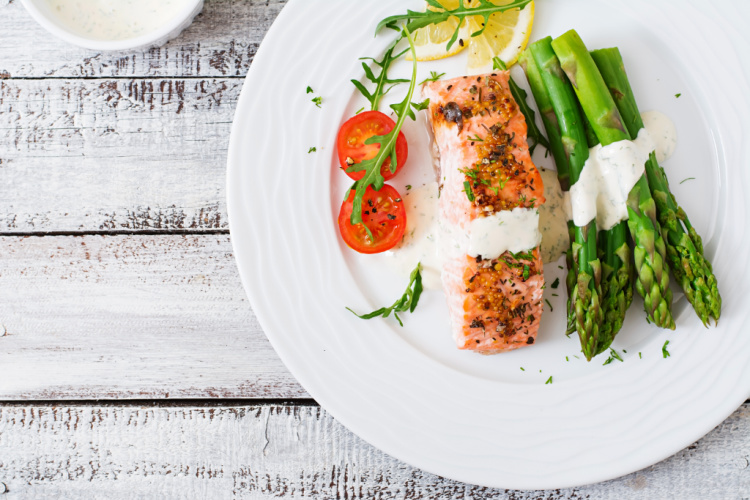 Name: Brahim Mellah
Age: 26 almost 27 (Birthday is April 6)
Occupation: IT
Meal Plan: Balance
Favorite Meal: Harissa Salmon
Start-date: Dec. 29
Starting weight: 280
Height: 6'2"
Pounds Lost: 30 pounds in 3 weeks
Goal Weight: 200 pounds
Activity Level: Walking
When I get a craving, my go-to trick is: I really try to follow the diet strictly. The food is enough for me. I also practice intermittent fasting; I eat only between 8 a.m. to 6 p.m.
My favorite app for tracking weight loss is: Renpho
Attending college in a foreign country is a very exciting thing, one that thousands of students do every single year. That was certainly the case for Brahim, who went to France eight years ago for college and had a blast seeing the country, attending parties and student events and studying for a master's degree.
But it also led to some unwanted weight gain for the now-26 IT specialist.
"Before going to France, I was overweight by just 5 pounds, but I was in good shape," Brahim said. "But when I started living alone and being alone, it was just bad habits. I didn't know how to cook. I still don't know how to cook."
Brahim gained about 70 pounds at the time, and has struggled to get it off ever since.
"I went to a point where it was too hard to overly balance and cut the fat again," Brahim said.
Brahim said it was important to his parents that he try to lose the weight since diabetes runs in his family.
"My parents would tell me to lose weight every year for 9 years," Brahim said. "I'd tell them, 'Yeah, I'm going to lose weight,' but I didn't," Brahim said. "I had lost hope about ever losing weight."
Brahim also wanted to lose weight for himself.
"I was very concerned about weight and how people would look at me," he said. "Before, when I'd go to the beach, I'd be ashamed of my body. I can't go shirtless. Even remarks from friends, even jokingly, it would hurt. … I had no self esteem. I would think they're right…I would belittle myself and say, 'Don't even try.'"
But Brahim did try, trying many weight loss and diet programs over the years, even speaking to a nutritionist and doctors.
"First month, I'd give up," he said. "I'd then put on more weight. It was a never ending cycle. I'd try something new, lose some weight and get demotivated, and my eating habits would get so bad."
In early 2020, Brahim went to a doctor after getting sick. He said his stomach hurt a lot, he was constantly thirsty and his blood sugar levels were spiking. He said he wasn't too worried at first, but eventually he came to the conclusion that it was time to make a change.
"I tried to start with exercise and not changing my eating habits," he said. "I said, 'If I just eat once a day or twice a day…but, at a point, exercising wasn't helping me because I kept eating junk food."
He considered surgery, but wanted to try a healthy diet one more time before going that route. That's when he finally discovered Diet-to-Go.
"I was Googling, looking for food delivery services, but others, the menus didn't attract me that much," he said. "Diet-to-Go reviews for breakfast, lunch and dinner were good, and I'd literally have nothing to do but put them in the oven or microwave."
Not having to cook was especially important for Brahim since it's never been something he's enjoyed.
"Now, I'm discovering a lot of new foods," he said. "The breakfasts — I never ate breakfast before, at best I'd have coffee. I enjoy having breakfasts. I love the pancakes."
Brahim said he also loves how convenient Diet-to-Go's service is.
"Even the delivery, they just put it in front of the door," he said. "Then, I just put everything in the fridge and take them the night before to defrost and use them. Mentally a bad part of the day before was I have to think about the cooking and groceries, and now everything is done for me."
Brahim said he's also happily discovered how filling and satisfying the meals are, something that he said was unexpected at first.
"When I first saw the food, I thought, 'Impossible that will be enough for me,'" he said. "And I'm the type of guy, I always eat whatever is on the plate. If the plate is full, I'd eat it all, whatever is on it. And with this…I eat this, and I'm not hungry after. When I order things, I understand smaller portions now."
Brahim shed 30 pounds on Diet-to-Go in three weeks, something he said he had never been able to do with any diet or weight loss program he'd tried before.
"Before, I'd lose probably 10 pounds in a month, best was 15 pounds in one month," he said. "I wouldn't notice the difference because it was so hard, cooking for myself. When it became too hard, exercising and cooking and food in general, I'd just give up."
Brahim success with Diet-to-Go is also something his parents noticed immediately — a big moment for him.
"They've been so concerned about my health, so they're super happy about it," he said.
Ultimately, Brahim said he's very happy with the meals and service he gets with Diet-to-Go.
"I'm seeing a lot of new foods. I see combinations," he said. "I didn't know that I enjoyed berries and dried nuts and rice. But it's good, I enjoy it. Little things like that, I would've never thought of doing."
Do you have a Diet-to-Go success story to share? Email support@diettogo.com with "Success Story" in the subject line!

 

 
————————————————————————————
Author: Caitlin H

Diet-to-Go Community Manager
Caitlin is the Diet-to-Go community manager and an avid runner. She is passionate about engaging with others online and maintaining a healthy, active lifestyle. She believes moderation is key, and people will have the most weight loss success if they engage in common-sense healthy eating and fitness.