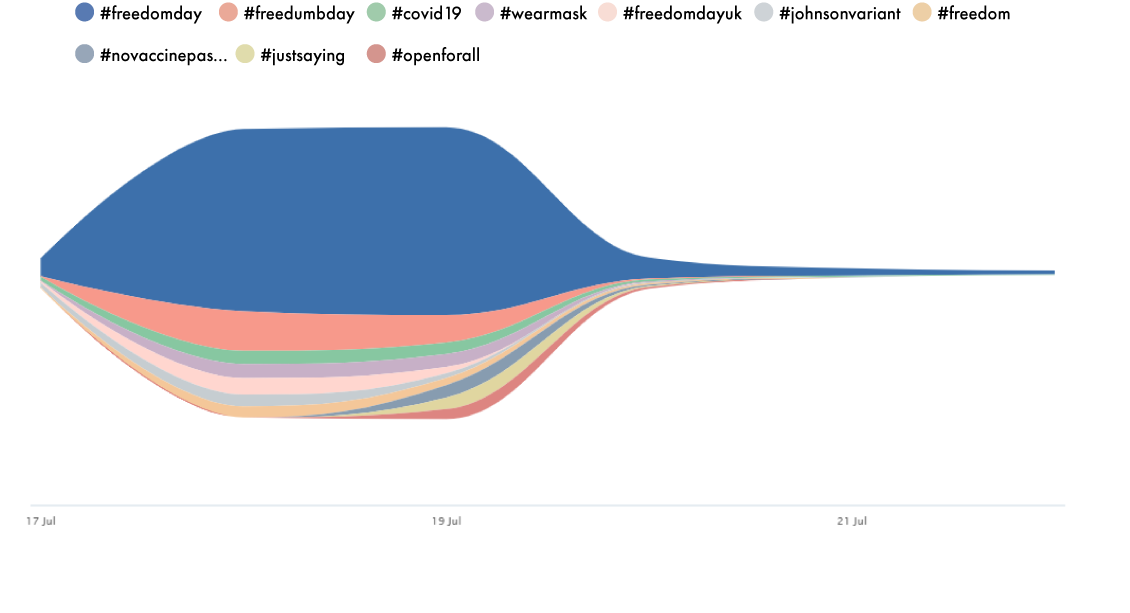 Have you embraced the increased flexibility post-Freedom Day in the UK, or were you more skeptical of the Government's decision to relax COVID-19 restrictions on 19 July?
Freedom Day has been a busy conversation across both traditional and social media. Here we take a look at the reaction from the public across social platforms including Twitter, Facebook and Instagram, and what topics the media focused on with data from Vuelio and Pulsar from Saturday 17 July (two days before 'Freedom Day') to Friday 23 July.
Did the UK see Freedom Day as a shining beacon for #freedom, or a darker display of #Freedumb?
#FreedomDay versus #Freedumb
Away from each of our carefully curated online echo chambers, what were the most popular hashtags leading up to, and just after, Freedom Day? Unsurprisingly, the #freedomday hashtag was being used a lot, followed by the more critical tags of #freedumbday, #novaccinepass and even #johnsonvariant.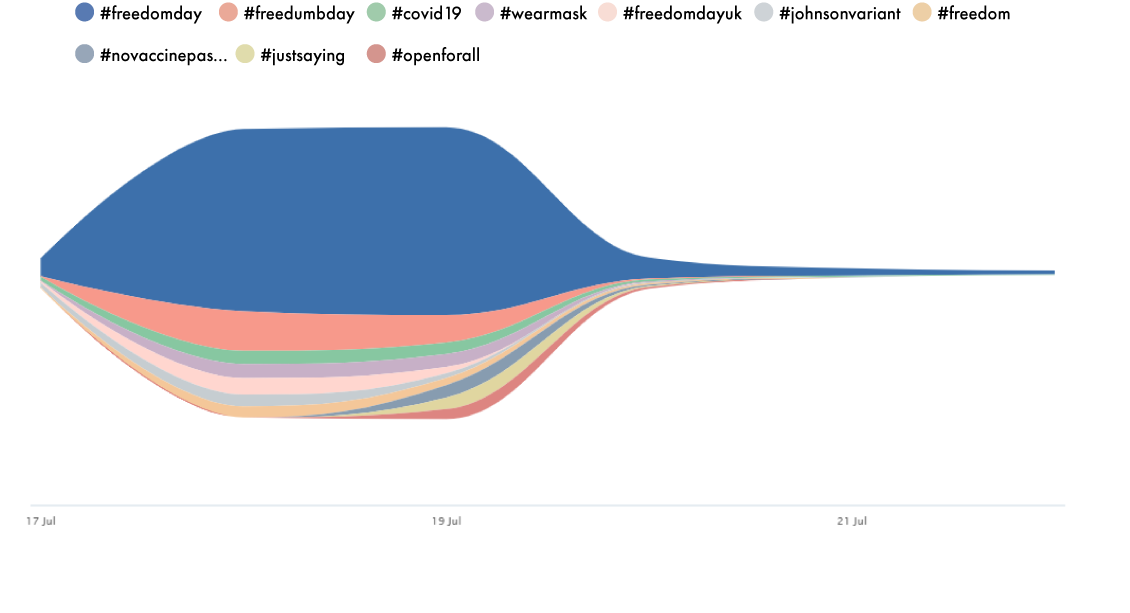 However, the biggest engagements went to posts offering competition prizes – always a draw, whichever way you lean politically – as brands jumped on the exposure opportunity for travel and holiday giveaways. Also drawing big online engagement – a cautiously optimistic tweet from digital channel Dave and a just-plain-cautious tweet from Scotland's First Minister Nicola Sturgeon on COVID cases numbers.
What were we planning to do with our freedom?
For the places we were most looking forward to returning to – or most tentative about – it was Nightclubs (26.8%) and Retail (13.4%) that took up most of the conversation across social media channels.
Perhaps surprisingly, international travel wasn't a chief concern (maybe the UK heatwave helped), with Airports being only 1.2% of the location conversation. However, potential holidays were more interesting to post about than fitness, with Gym talk taking up just 1.1% of the posting on social media.
School was a chief concern for many (10.2%) as well as the office/working from home (12.8%). How we'd travel to these newly-opened locations was also on our minds; 7.6% of the social media conversation was taken up with Public Transport.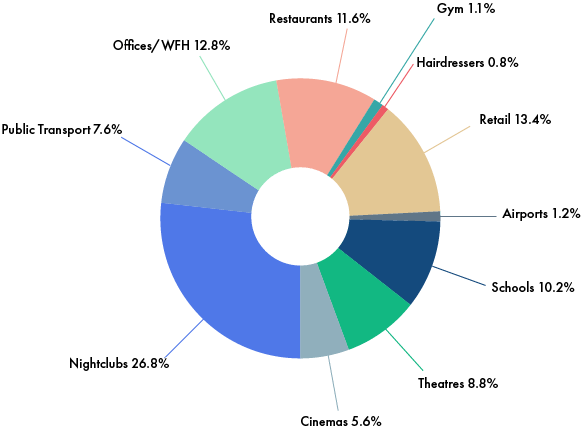 Did the media predict which locations we'd be most concerned about? Largely, yes – Vuelio data shows Nightclubs as the location most written about (21%) regarding Freedom Day, while Retail only got 8% of write ups. Almost taking up another fifth of media content, however, was returns to the office/WFH. Did the media overestimate how much the public would be concerned about work? Or would people just rather not think about it when on social media?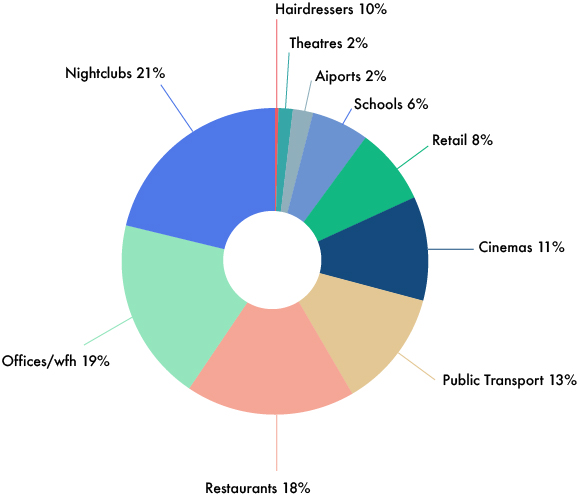 Most influential?
When it came to sharing links and information across social media, The Guardian was the most popular news outlet according to Pulsar data. It was followed by the Mirror, the FT, the Telegraph, the Independent and the BBC (its placing in this list is surprising, given the size of the broadcaster).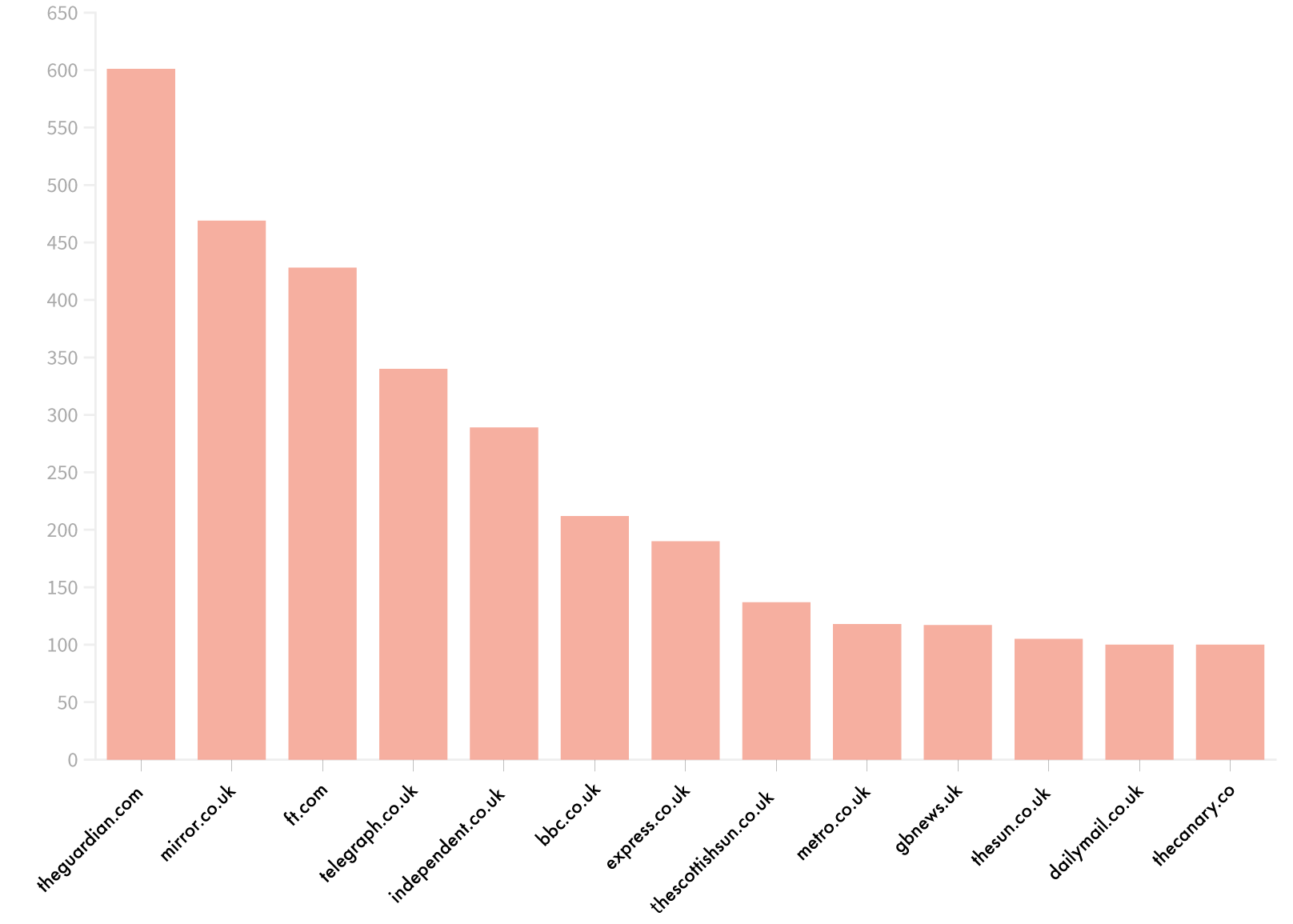 While these were the most shared outlets, we know from the Vuelio data that they were not the most prolific in their coverage. That title goes to MSN UK closely followed by MailOnline, each publishing over 30 articles about Freedom Day. We can also see a large number of local sites in this list, many of which carry syndicated news based on popular topics.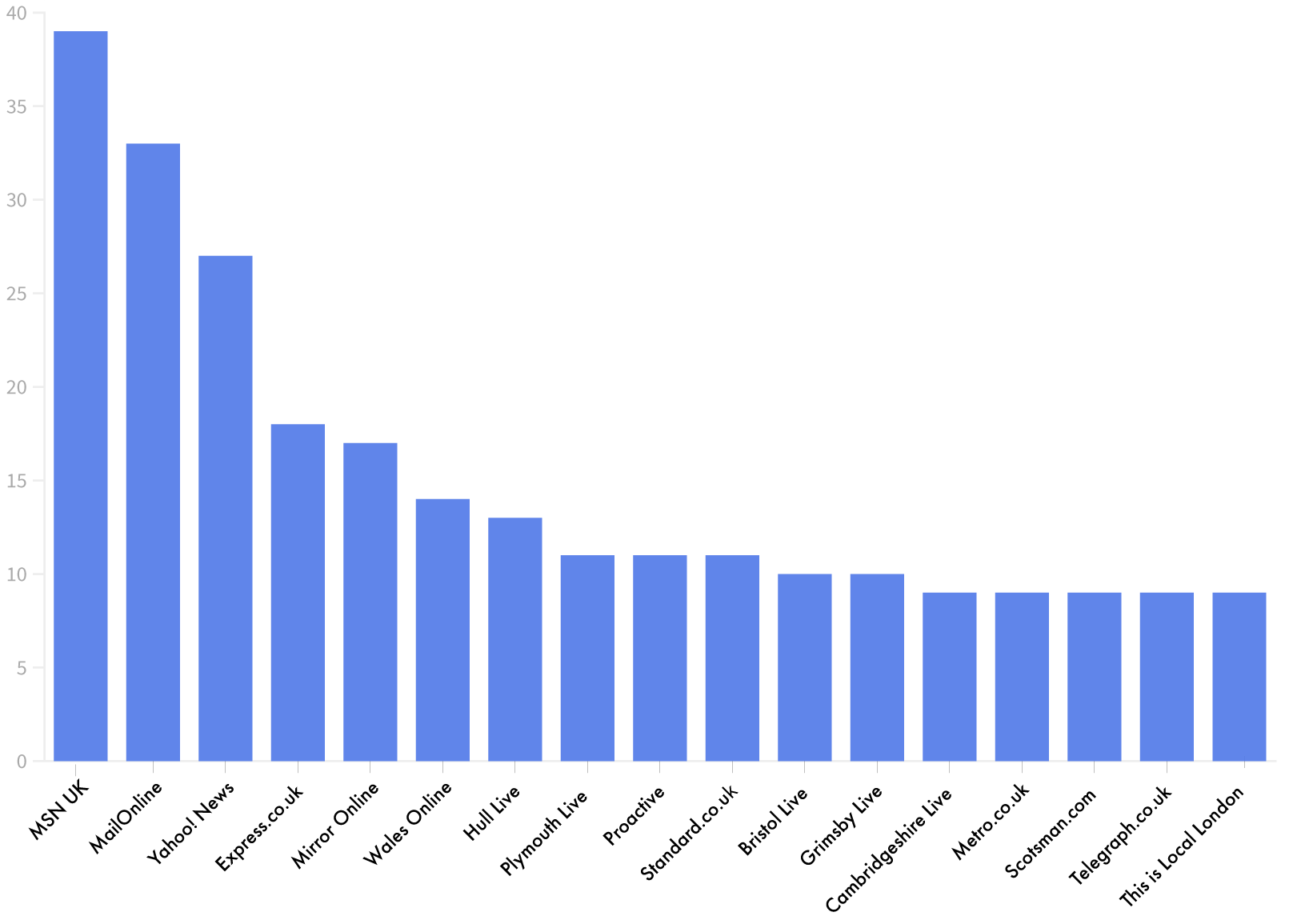 Which political figures were being talked about?
The orchestrator/announcer of 'Freedom Day', Prime Minister Boris Johnson, was also the politician with the most mentions across social media – well over half (69.3%) of social media posts talking politics were focused on him. Second most popular was health secretary Sajid Javid – who was recently diagnosed with COVID-19 himself – with just under a quarter of the politician conversation online. Taking a much smaller bite of the attention apple were Chancellor of the Exchequer Rishi Sunak (3.8%), Labour Leader Keir Starmer (2.1%) and Chief Medical Officer for England Chris Whitty (0.7%).
While Leader of the Opposition Keir Starmer only got 2.1% of the draw on social, 10% of the coverage on political leaders focused on him across the UK media. Boris Johnson was the subject of 55% of news and features, and Sajid Javid another fifth (22%). Rishi Sunak took up 12% of the UK media's reporting on political leaders.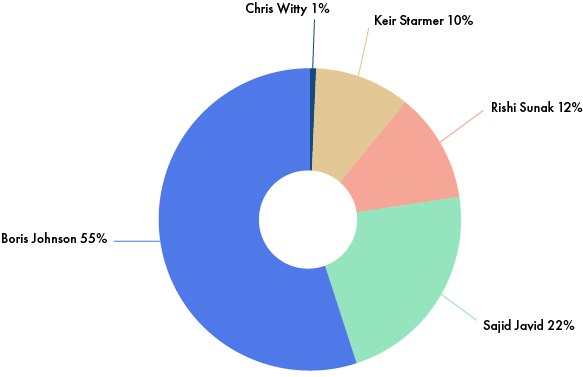 When comparing the data regarding Freedom Day, it's clear that the UK press continues to be a reliable signifier, and influencer, of the public discourse. We also know that for publishers, high quantity doesn't necessarily lead to high engagement, which is an important consideration for PRs and their media outreach.
Want to understand your audience more, and track trends in real-time on social media? Check out Pulsar. And to find the publishers and outlets that will work for your pitching, check out Vuelio.