Happy weekend friends! This weekend we have a few fun plans: a back to school play date with Charlottes class, and hopefully a family walk! Other than that just getting ready for school to start a week from Monday! This week was crazy busy so we are looking forward to relaxing! But first, weekend reading!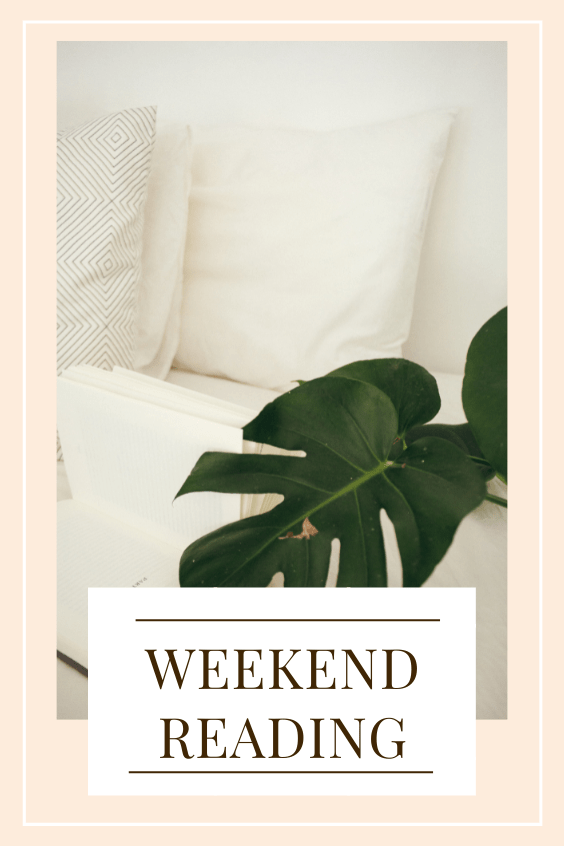 Weekend Reading
What we've been up to: This week was INSANE! Liam doesn't have camp this week or next week so both kids at home while Andrew and I try to work. Monday we had a few doctor appointments for the kids, Andrew and I both had meetings, plus we had Charlotte's meet the teacher. Then Tuesday I took the kids on a fun outing with friends. Wednesday we went to Houston to see family, Thursday in Houston we took the kids to NASA. Today we are driving back to Dallas. Crazy week!
Posts and articles I loved this week:
New books to read this summer
Is it safe to plan fall international travel?
3 ways to protect your skin from the sun
5 things professional women never do at work
Ranking Sex and the City reboots outfit
100% can't wait for this movie!
19 books that will get your kids ready for school
15 dinners you can meal prep on Sunday
All about financial wellness
Items on my wish list:
Looking into stuff for fall I really LOVE these jeans
This is perfect for cooler mornings taking the kids to school and on sale!
Blog posts you might have missed:
How to recover from an indulgent night out
What are you up to this weekend?