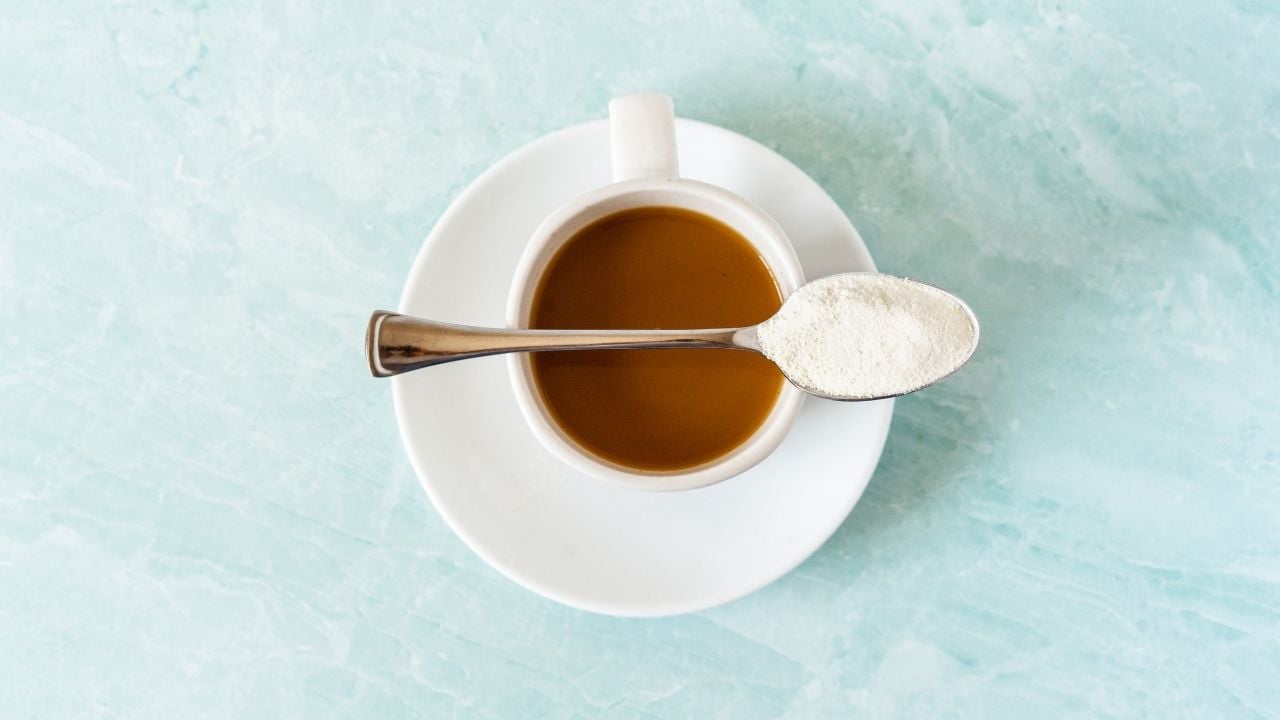 Best Hydrolyzed Collagen Powder
Getting two or three scoops of hydrolyzed collagen powder per day may sound like a lot of work, but don't worry. The reason I love Super Youth collagen is because it comes in three amazing flavors, plus an unflavored option. When you rotate through them, you'll never get tired of taking collagen. Plus, when you start to see and feel all of the amazing benefits, you'll start looking forward to taking it!
Super Youth isn't just a delicious hydrolyzed collagen peptides option, but it's also a healthy (and financially healthy!) one too. It's sugar-free, and only sweetened with stevia leaf extract and monk fruit extract. When compared to other collagen brands, it's not uncommon to find up to 10 g of sugar per scoop in some flavors. If you're taking three scoops per day, that's an extra 30 g of unnecessary sugar!
As far as financial health goes, you can get on a Super Youth subscription program, so you never run out and you get to save money while treating yourself to an amazing daily routine.
Super Youth is also one of the few hydrolyzed collagen powder brands that include all five types of collagen. This ensures that you get all of the amazing benefits of collagen. From external beautifying benefits like reduced wrinkles and cellulite, to internal strengthening benefits like stronger bones and joints, Super Youth has you covered.
Everything we've covered in today's blog should help give you some peace of mind when purchasing a collagen brand, and the confidence to answer questions like "what is hydrolyzed collagen?" with ease. Enjoy the benefits of collagen, and remember to practice patience and gratitude along the way!