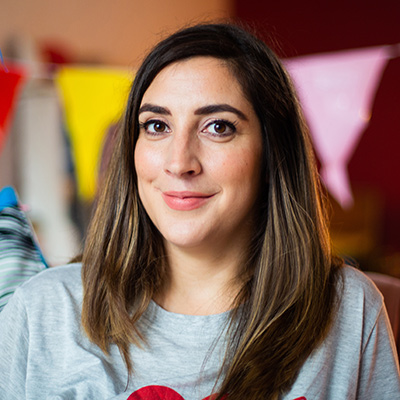 This is a guest post from Lucy Werner, founder of PR & design consultancy The Wern and DIY PR and brand platform for small businesses HypeYourself.com. She is also the author of Hype Yourself and Brand Yourself (the latter available for pre-order, coming out 7 September 2021).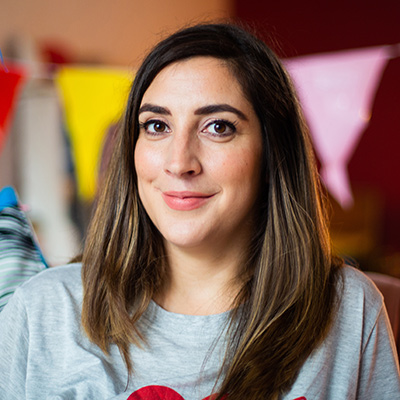 Gaining traction around your PR business is too often focused on (expensive) industry awards, good relationships with trade publications or appearing on senior panels that, while impressive to the competitive set, can be tricky for boutique agencies and don't necessarily help you build sales. A niche communications book is not going to win you an international literature prize, but it can really help deliver against all of a company's business objectives – to drive sales with the right clients. I wanted to share how my book helped me and could work a treat for you:
1. Raise your game
Controlling the personal brand narrative of your PR business should be a cinch for us. We tell people from celebrities, well-seasoned entrepreneurs, and influencers how to raise the profile to grow their business. It makes sense we should be setting an example and if we are going to be speaking about our own industry, we must make sure we are sharing from a wealth of experience and continually learning and evolving our practice. Once you leave the shop floor and become the manager/CEO, it can be easy to not be as close to the evolving trends and mixing with young and emerging talent. Keeping fresh is important for the survival of your own business and to maintain industry best practice. Writing a book is the ultimate showcase of your knowledge and helps to raise your own standards because you are committing your words to print.
2. Client connection
PR is so much more than good publicity. For me, the best public relations teams really understand the business and market challenges of their client and create a tailored publicity strategy that will directly make a difference against them. The process of drafting a proposal, pitching to a publisher and then doing the hard work to not only write, edit and then market your book has really helped me to gain a different level of empathy for many of my service and brand-led clients. It is also a process that many of them are interested by… which leads me to my next point…
3. New set of skills
In the digital era, the best publicists are not the ones with a rolodex of contacts. They are the ones that can pitch a story well, at the right time, to the right contact. Whether you are helping your client secure a brand partnership, sponsorship, retail distribution: they use all the same pitching muscles. Pitching a book has given me a brand-new set of pitching and relationship building skills from creating a book title, finding contributors, and crafting angles for sales. At the time of writing, I'm now in negotiation with a commissioning editor for a business book for one of my clients – something I wouldn't have considered attempting before learning the process in my own book.
4. New business
Yes, I wrote my book as a DIY guide for small businesses for the academy side of my business but that doesn't mean I haven't attracted larger b2b clients and when you are a boutique agency you only need a few of those for the pay-off to be very lucrative. I can say with 100% confidence that all current clients on both PR and design of the business are a direct result of the book. I didn't anticipate how much a PR book would drive work on the creative and brand side of the business internationally. We've worked on four different design projects with a French client based on her seeing my book cover on her Kindle.
I can't recommend the experience of writing a book enough.
Find out more about Lucy Werner's Hype Yourself and the upcoming Brand Yourself. 
Want to get reading before you get to writing? Check out our round-up of best books for PR professionals and then, if you've got time, six more of the best.